Overwhelmed?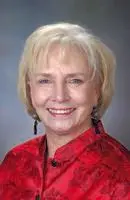 You may need help moving toward a more balanced and positive life. Many people, particularly in the Second Half of Life, can use help dealing with general life challenges such as relationships, depression, anxiety, grief and mood disorders. I help people like you and your family every day. I also work with adults with more complex/severe mental health issues, including those with issues of chemical dependency, personality disorders, severe trauma or losses.

I am a practical therapist who believes that the primary responsibility of the therapist is to respect the integrity of the client. You are unique. You have a unique learning style and background. I personalize complementary therapy approaches in brief or long-term intensive therapy. I facilitate the achievement of realistic, relevant, personally meaningful goals by developing your integration of body, mind and spirit from a client-centered, client-choice perspective.

We will work together to uncover your true potential and to help you lead a life that is worth celebrating. We will unearth long-standing behavior patterns or negative perceptions that may be holding you back from experiencing a more fulfilling and meaningful life.
If you're looking for extra support and guidance through a challenging situation or you're just ready to move in a new direction in your life, I look forward to working with you to achieve your goals.
Just call 405.922.2608 or email me today and you will be one step closer to a new you where you feel empowered and on a positive path to growth and well-being.